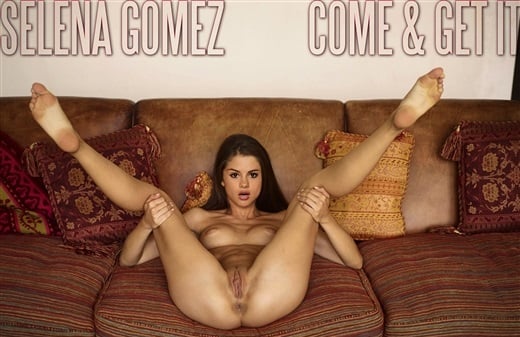 ---
Selena Gomez gets naked and spreads her legs for the cover of her new single "Come & Get It".
Obviously the song "Come & Get It" is packed full of sexual innuendos, with lyrics like:
"You ain't gotta worry it's an open invitation
I'll be sittin' right here real patient
All day all night I'll be waitin' standby
Can't stop because I love it
Now with this naked photo we have a visual to go along with Selena Gomez's perverse words. Selena is singing about "sittin" around naked waiting to be gang banged by those responding to her Craigslist W4MMMM casual encounters AD, because she "loves it". Truly Selena is one depraved off-pitch whore.