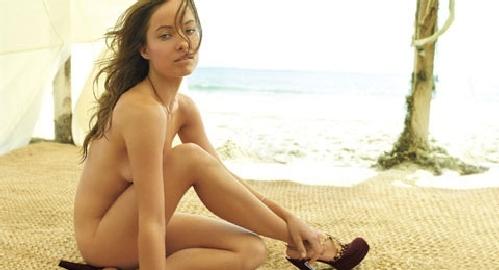 ---
Olivia Wilde, the actress who plays "13" on the TV show House posed naked for GQ Magazine.
As these pictures show, Olivia is obviously trying to take her career to the next level. I say kudos on the effort, but if you want to pull starring roles in blockbuster movies we are going to have to see some vag.
That or you can always shoot a sex tape with a handsome Islamic radical celebrity blogger. I heard that's how Glenn Close got her start.