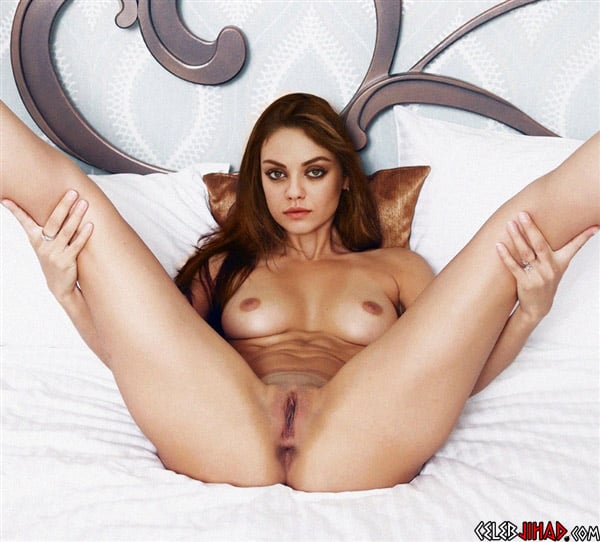 ---
Mila Kunis poses completely nude with her legs spread open to promote the release of her new film "Bad Moms" in the photo above.
Of course Mila didn't need to get photographed with her stinking banged out lady holes on full display like this to convince us that she is a terrible mother. In fact, in the civilized Islamic world Child Protective Services would have come and taken Mila and Ashton Kutcher's daughter "Wyatt" away from them the day that she was born.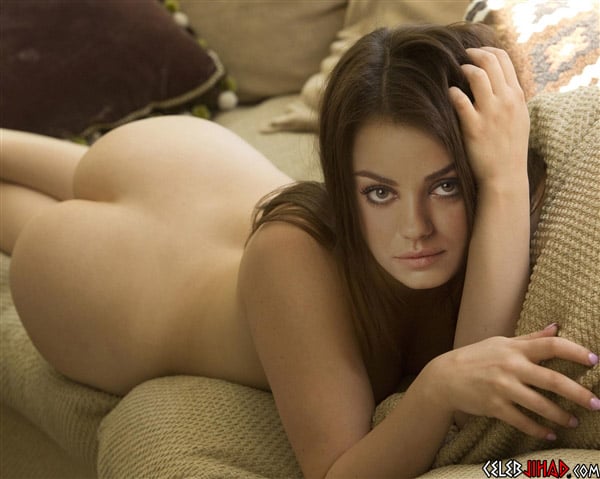 Certainly we can all agree that Mila's daughter would be better off in orphanages or the foster system rather then being around a hopelessly degenerate mother who (like most infidel housewives) spends her days laying around taking nude photos while drunk on wine spritzers.
Besides Mila's daughter probably wouldn't be in the system for more than 5 or 6 years before she is adopted by a loving Muslim man who would make her his wife, and beat her daily to ensure that she does not grow-up to be a "bad mom" like Mila Kunis.