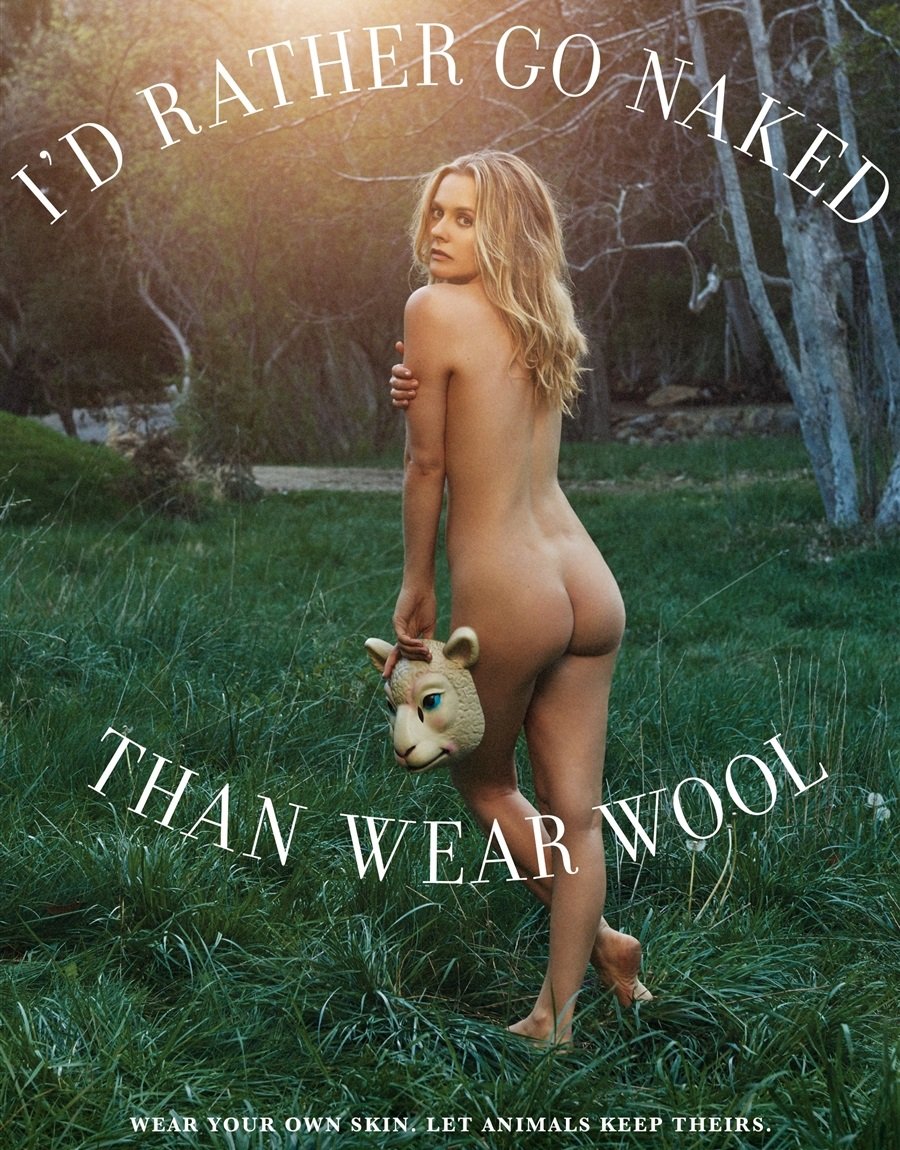 ---
"Clueless" star and 1990's sex symbol Alicia Silverstone poses fully nude in the photo above for an anti-wool PETA campaign.
Since Alicia Silverstone dedicated her life to prostituting herself in Hollywood, she has never experienced an honest day's work out in the fields tending to the other animals like a proper woman. So I guess Alicia wouldn't know that when you shear a sheep for wool you don't remove their skin (just as when you get a haircut you don't get your scalp chopped off). In fact, it is important for a sheep to have its fleece shorn, or it will become infested with lice and the sheep will eventually overheat and die.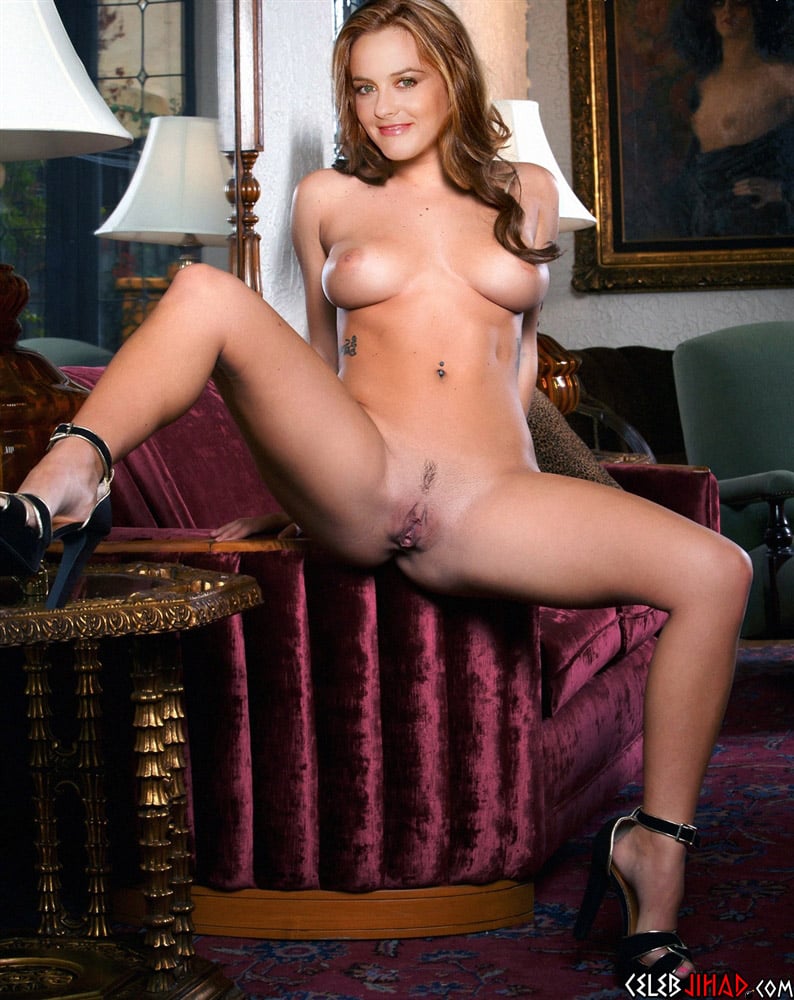 Of course this isn't the first time that Alicia Silverstone has made a fool out of herself with some misguided attempt to try and protect animals. For when Alicia tried to make veganism seem sexy by posing completely naked with her legs spread wide open in the photo above, sales of Arby's roast beef sandwiches went through the roof shortly after it was released.