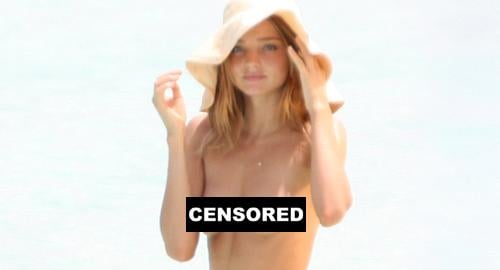 ---
Miranda Kerr is a beautiful Victoria Secret model, but she is probably best known as the place where Orlando Bloom parks his manhood.
Why a beauty like Miranda is wasting her feminine wiles on a man like Orlando Bloom is beyond me. As evident from his "Pirates of the Caribbean" movies Orlando is incapable of growing a respectable beard thus proving that he is not a real man.
Miranda should be with a real man like Osama or Santa Claus not that lady boy Orlando. In the Middle East women scorn baby face half men. I guess I'll never understand western aesthetics.
Here are some pics of Miranda Kerr topless at the beach during a Victoria Secret photo shoot.