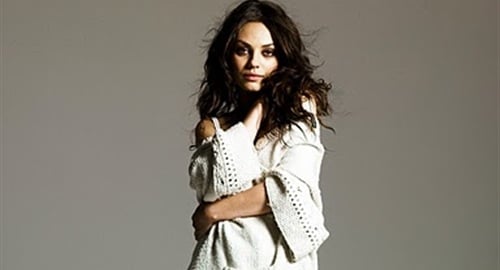 ---
Mila Kunis was one of the stars of "That 70's Show" and umm… that's about it. Oh but she is banging that kid from "Home Alone", Macaulay Culkin, so she's got that going for her.
Anyway apparently she did a photo shoot for GQ Magazine and here are the outtakes. Outtakes are pictures that the magazine has not had a chance to Photoshop large breasts on and airbrush every blemish and imperfection so the model looks like some sort of porcelain doll. So try not to puke all over your computer looking at these flawed pictures of Mila.
Even though she has not been Photoshoped to perfection yet I have to say Mila Kunis is an attractive girl. Of course I am middle eastern so I really dig that dark look. My only complaint would be that she needs more hair on her body and face. It makes a woman look more distinguished.