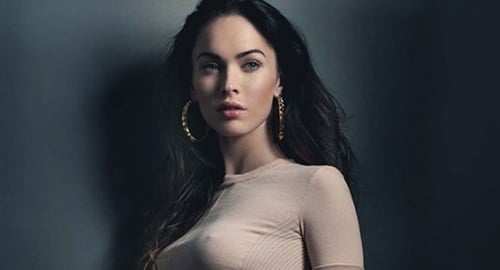 ---
According to these pictures, Megan Fox sure was excited to be appearing in the new issue of W Magazine. Either that or they keep their photo studio at a comfortable 45 degrees, but I doubt they are smart enough to do that.
When Celeb Jihad launches our magazine (we are still waiting for our seed money to be funneled to us from Al Qaeda) you better believe we will have the best Megan Fox photo shoot to date. To set the mood we will have plenty of phallic symbols in our studio like big thick candles and straight up pictures of dongs. We'll convince Megan to put on a short white t-shirt dress. Then I'm thinking at an opportune time I'd set a small fire in an adjoining to set off the sprinkler system. Probably sell a billion issues of that one.
Anyway here are the pics of Megan Fox nipping out in W Magazine.