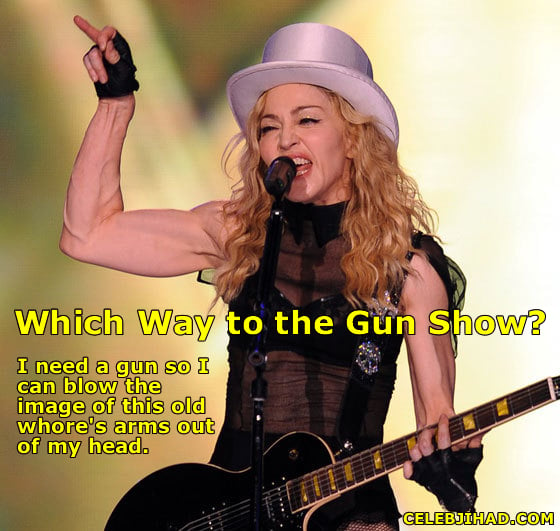 ---
Who says you can't be a sex symbol after 70? Allah, that's who.
The "Material Girl" is back, and this time the "material" seems to consist mainly of male growth hormones she stole from A-Rod and old-lady skin.
But Madonna's grotesque appearance isn't slowing her down. This past weekend she kicked off her "Sticky and Sweet" tour in London. We can only assume that she's referring to "Fixodent Control Plus Scope Flavor," the only denture cream that provides the "stickiness" of Fixodent with the "sweet" freshness of Scope Mouthwash.