---
Keri Russell poses nude in this promo pic for the new season of the critically acclaimed FX hit "The Americans".
On the show Keri Russell plays a Russian KGB agent in the 1980's who is part of a sleeper cell operating on US soil. However, instead of hijacking airplanes and taking down buildings like us righteous Muslims, Keri spends her days sucking and f*cking Washington DC bureaucrats for useless information.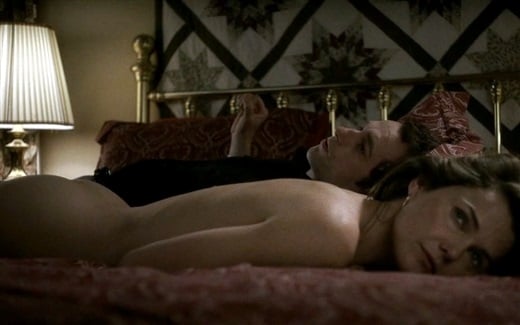 Yes "The Americans" is certainly a depraved show, but as far as infidel entertainment goes it is one of the best, as it is enjoyable to watch slutty alcoholic Ruskies consistently defeating the Great Satan. If you can stomach the occasional Keri Russell nude scene (like the one in the photo above) then "The Americans" is definitely worth giving a watch when season 3 premieres in January 2015.