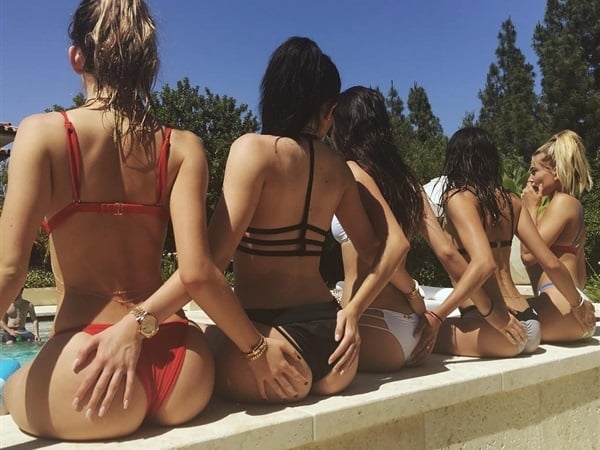 ---
As you can see in the photos below, Kylie Jenner spent her Memorial Day weekend with her sister Kendall (in all white) and friends Hailey Baldwin (in red, white, and blue) and Camila Morrone (in red) hanging out around her pool while flaunting their round booties in bikinis.
Surprisingly these Kylie Jenner bikini pool party photos remind me of how I spent my weekend. Only the girls at my party were younger, not mudshark whores, and were wearing the burka… Oh and instead of lazily playing around a pool they were digging a new irrigation system for my poppy farm.
Yes it is a shame that a righteous Muslim was not throwing this party, for the rumps on Kylie and her friends look quite hearty and they could have been put to good use plowing the fields, diggy wells, and vigorously taking a Muslim's enormous manhood up their rectal holes. No doubt that would have been a lot more fun.