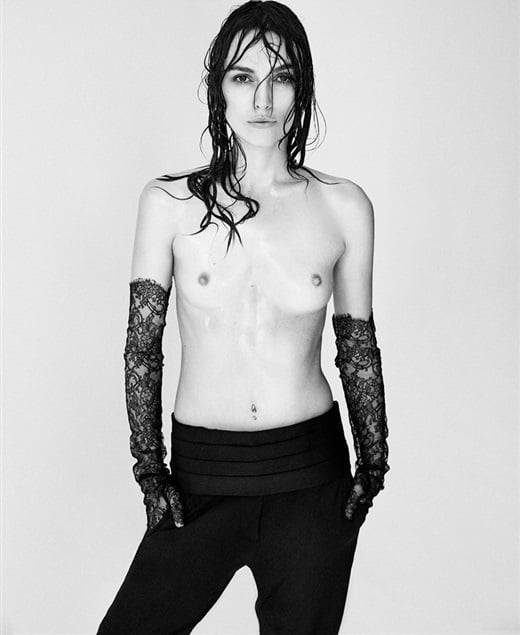 ---
Keira Knightly, star of "Pirates of the Caribbean" and chairwoman of the "Itty Bitty Titty Committee", poses completely topless in the new issue of Interview magazine.
Clearly the reason Keira Knightley chose to show her tits in a magazine called "Interview" is because she has the good sense to recognize that as a woman she has absolutely nothing interesting to say. It is just too bad that more women do not follow Keira's lead and realize that no one wants to hear about their menstrual cramps and favorite pie fillings, so they should just shut their f*cking mouths and show their tits.
Of course it is also unfortunate that most women don't have breasts as pleasingly unfeminine as Keira Knightley's. Why if Keira just slicked her hair back someone could easily mistake her for a holy Muslim dancing boy. I look forward to the day when the UK becomes a caliphate and Keira Knightley's genitals are hacked up in accordance with Islamic law, thus finally making her fully nude body completely halal.