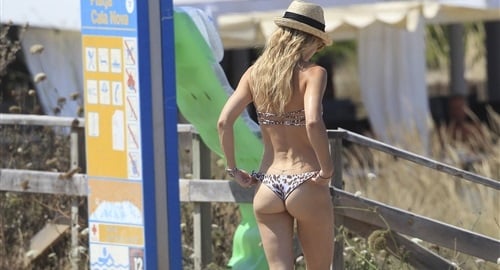 ---
Actress Kate Hudson flaunts her ass in a leopard thong bikini while on vacation in Spain in the photos below.
Seeing the cultural wasteland that is Spain today, it is hard to imagine that back in its glory days it was once a holy Muslim Caliphate controlled by the Moors. Of course now like the rest of the West it is a degenerate cesspool were old whores like Kate Hudson come to expose their flabby pale ass cheeks with impunity.
However, there is hope for the Spanish people, as one day soon us courageous Muslim invaders will again cross the Strait of Gibraltar and liberate them from Kate Hudson and the other saggy ass oppressors. Then they will again thrive and know true freedom living under righteous Sharia law.