Here is part two of our top 20 hottest women from the 2016 Sports Illustrated Swimsuit Issue. To see part one go here.
---
#10 Rose Bertram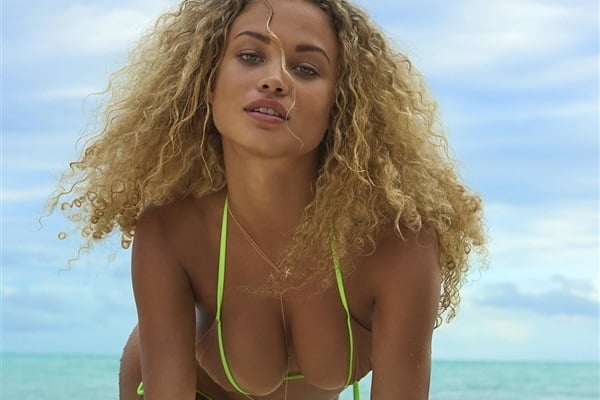 First up in our top ten is the busty racially ambiguous model Rose Bertram. Rose is clearly a mongrel as she has the eyes and bone structure of a caucasian, but the sloppy tits and frizzy nappy hair of a negroid.
---
#9 Emily DiDonato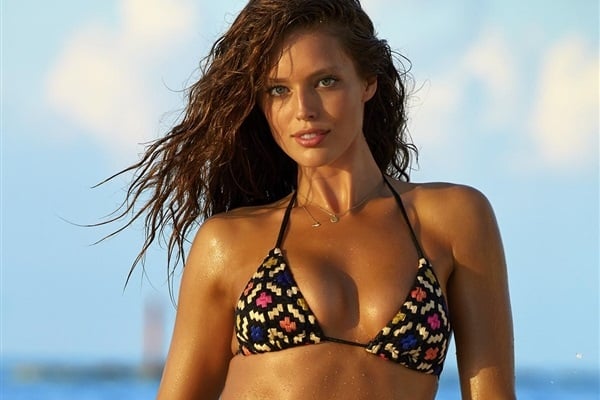 Emily DiDonato has bewitching blue eyes. She is clearly some sort of she-demon sent from hell to corrupt the souls of us pious Muslims with her perky tits and tight round ass.
---
#8 Hannah Davis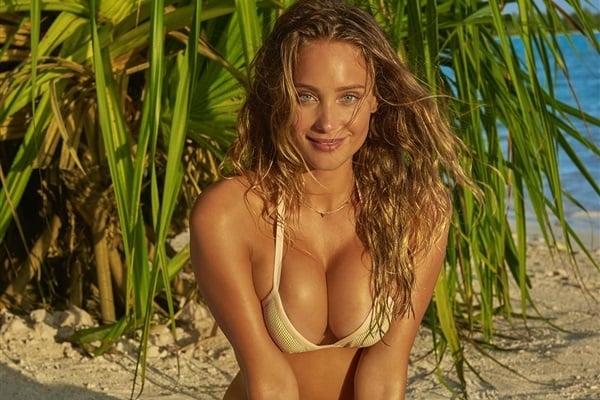 Hannah Davis was on the cover of last year's issue, but this year she is lucky to be number eight on our list. This fall from grace serves her right for getting herpes from baseball player Derek Jeter, and starring in those annoying DirectTV commercials.
---
#7 Irina Shayk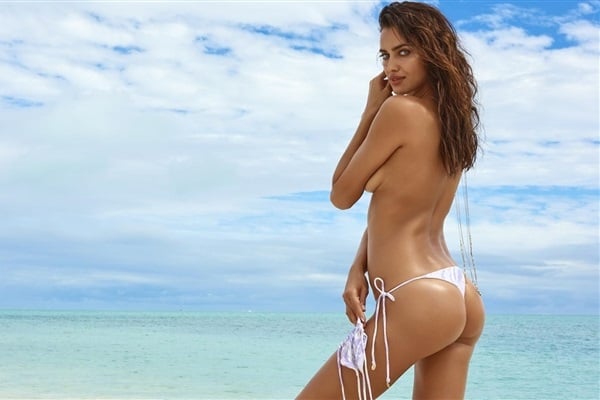 Russian model and high priced escort Irina Shayk is no longer soccer star Cristiano Ronaldo's beard, as she has been demoted to being actor Bradley Cooper's beard. As father time continues to take his toll on Irina who knows what B-list closeted homoqueer celebrity she will be covering for by this time next year.
---
#6 Hailey Clauson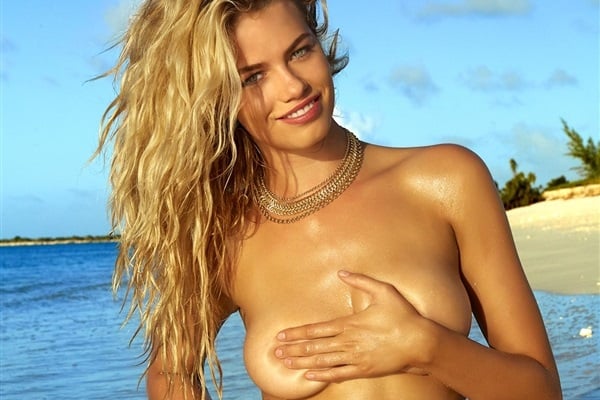 Hailey Clauson is the only good looking chick to be on the cover of this year's issue (the other two covers feature Ronda Rousey and some fatty). I am sure Hailey is ecstatic to be sharing her spotlight with two she-beasts in the name of political correctness.
---
#5 Tanya Mityushina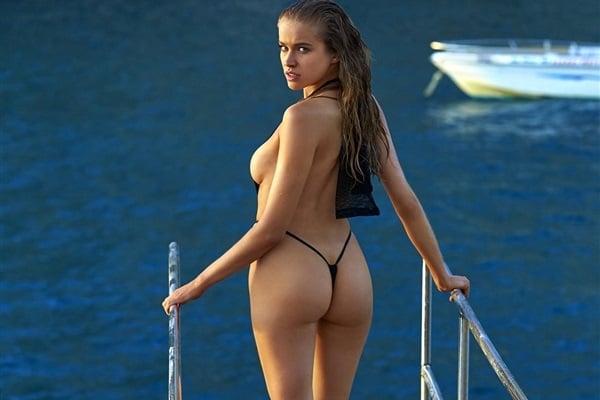 Tanya Mityushina may be the breakout star of this issue, as she certainly puts on quite the show by flossing her ass crack in these photos.
---
#4 Samantha Hoopes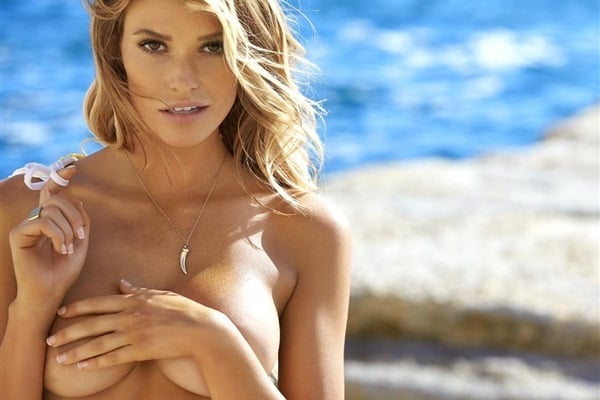 I always thought that Samantha Hoopes was some lesbodyke WNBA basketball player, but as you can see in the photos below this girl is a natural born cock sucker.
---
#3 Hannah Ferguson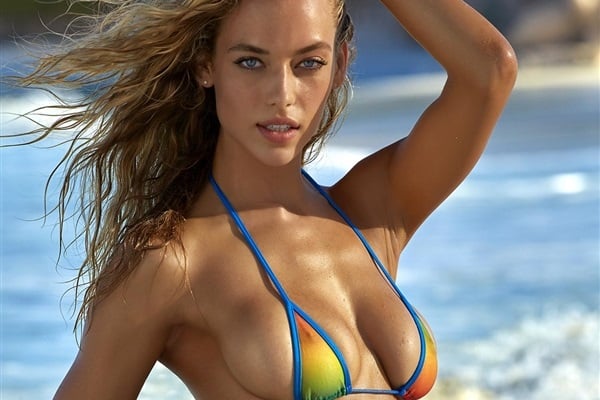 Hannah Ferguson probably took the sluttiest photos of any girl in this year's issue. Too bad it did not win her the top spot on any list, but our one for whores to be lapidated.
---
#2 Nina Agdal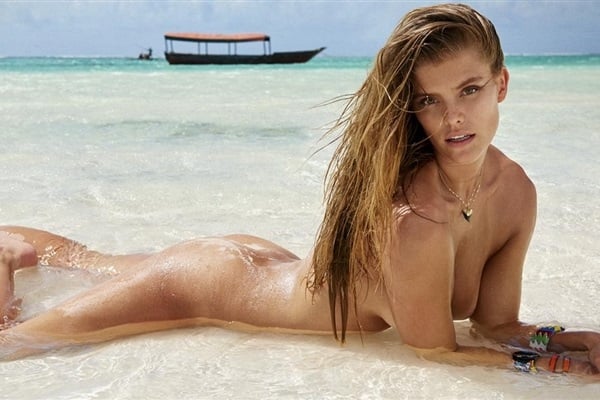 SI swimsuit issue veteran Nina Agdal comes in at number two on our list. Her consolation prize is that she will be granted the illustrious status of an anal only concubine when Islam finishes conquering the West.
---
#1 Gigi Hadid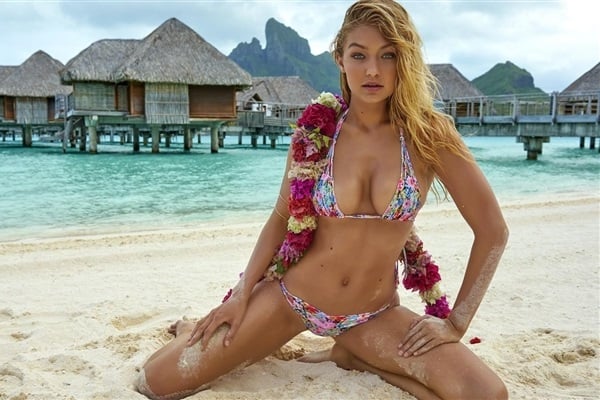 It really is no surprise that model Gigi Hadid is the hottest woman in this years Sports Illustrated Swimsuit Issue, as she is 50% Muslim (her father is Palestinian). Of course Gigi gets her perfectly portioned figure and exceptional facial bone structure from her Muslim side. Unfortunately since she is a half-breed, Gigi did not also inherit humility and erotic thick dark musty pubic hair on her chest and stomach like a full-blooded Muslimina.