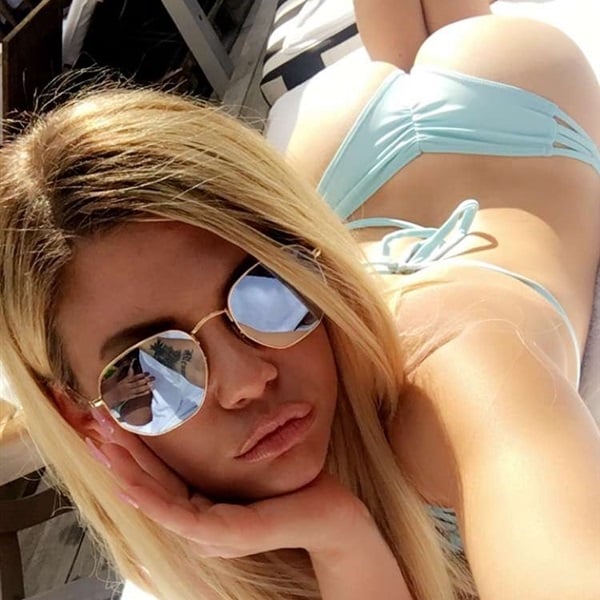 ---
Chanel West Coast spent the weekend posting a bunch of photos of her trashy wigger ass in a thong bikini on her Snapchat.
Besides having a really stupid name, Chanel West Coast is best known for being a white girl rapper and starring on the hit MTV series "Rob Dyrdek's Fantasy Factory" and "Ridiculousness". Of course it is the height of ridiculousness if Chanel thinks that she can just prostitute her skank booty like this without there being serious repercussions from us righteous Muslim men.
Yes Allah willing one day soon Chanel will be appearing in a Sharia executioner's "fantasy factory", as it would be quite entertaining seeing all the elaborate contraptions used to punish her for these blasphemous thong bikini crimes against Islam. No doubt after its over Chanel will be greatly missed by the dozens of midwestern trailer park meth heads who are the only ones that enjoy her music.