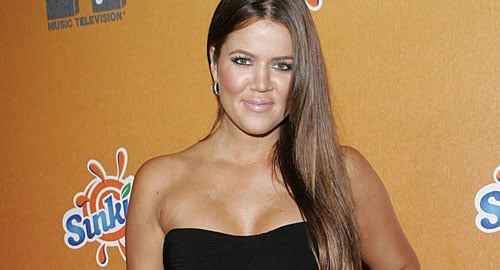 ---
The Kardashians haven't been doing too hot lately. Kim and Reggie Bush just broke up, Kourtney's pregnant, and now Khloe's been caught with cocaine in her purse by her sisters.
No worries though, Khloe will still be around to be her older sister Kim's beard. She claims that the drugs aren't hers, and that she's "not someone who needs to do drugs."
Khloe told Life & Style magazine that "my employee was picking up a pile of clothes that customers had tried on, and [the cocaine] fell out. She called me into the dressing room, and it was in a little glass vial. I was leaving the dressing room, and a lot of customers walked in. I didn't know what to do, so I threw it in my purse. I was like, 'I'll dispose of this in a second,' and I went to help them. Then I forgot about it."
I believe Khloe's story. Everyone knows coke makes you thin and pretty, so Khloe definitely does not do coke. She probably thought it was powdered sugar, and was planning on putting it on the next unsuspecting villager she clubs and eats for crossing her bridge.