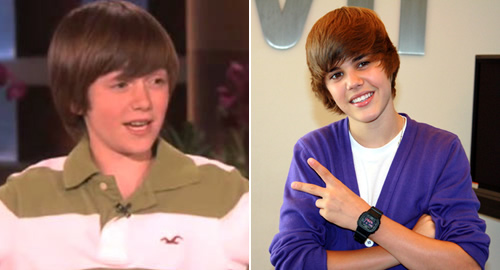 ---
Greyson Chance has her claws out and is aiming for the eyes of fellow pop diva Justin Bieber.
The preteen sensation was answering questions after a concert in Bakersfield, CA, when a reporter asked Chance if she felt she was the next Justin Bieber. Chance did not take kindly to the comparison.
"Do I look like a total slut?" replied a visibly upset Chance. "Do I dress like a slut? Because when you compare me to Justin, that's basically what you're calling me."
Me-ow!
So far there's been no reply from Bieber, but once she gets word of Chance's comments, I'm sure we'll have an old fashioned cat fight on our hands. The fur is gonna fly!